Hukilau Friday Night Appetizers
Christopher's Hukilau Pictures
Tron about to have dinner
Dejie, Kiliki and King Kukulele - our emmcees
Torchy with Boa
Wayne and Christopher
New Tikiphile Elizabeth
Johnny Knox & Hi-Test with help from Formica Dinette and friends
Scary King K.
Torchy Taboo emerges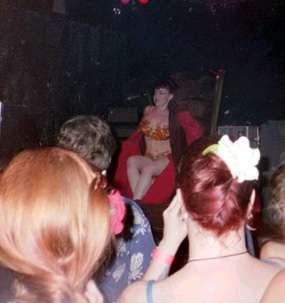 Dancing Maniacs
The Penetrators
Vern's Hukilau Pictures
KailuaGeoff's Hukilau Pictures
Torchy Taboo
Dejie, Kiliki and King K.
Tiki Bob's Hukilau Pictures
Here is the giant Tron, the bubble spewing tiki!
Johnny Knox on stage with the Luau gals
A view of the room full of 400+ people for the show.
Dejie and UberEasy were the first band onstage.
Ford examines one of Saint Thomas' new mug designs
Johnny Knox and Hi-Test were next on the bill
Sven and King Kukulele
Torchy Taboo came out wearing a giant boa...constrictor!
Our Hukilau Pictures
Kiliki gets friendly with Stumpy
KreepyTiki Artists
Our buddy Vern from D.C. and Teri, the owner of the Starlight 6
The incredible Tron!
Red hair, blue hair, and all colored hair!
The back of Hoffa's lady and Hoffa.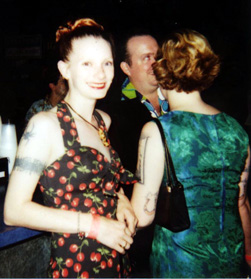 Hoffa and Jeff of Drowning Creek
Loved this girl's outfit, but it looked like her feet would have been killing her.
Mr. and Ms. Human Heatwave
Swanky and Wayne's tiki. He let me control the smoke!
This guy is supposedly with Danzig
These guys own The Vortex in Atlanta and say they are interested in buying Tron and Gargantua
KailuaGeoff, his wife Marian and Christopher
Ford's Hukilau Pictures
King K with Tron in back blowing bubbles and more Mai Tiki up front
Christopher from Fla
Sven with Tiki Bob and Mai Tiki's in back
Gotta love the Florida crew!
Hoffa!
Sven at the book signing table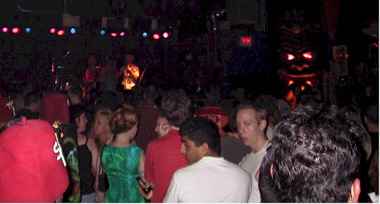 DJ Swanky looking for his cue
Ford and wife Lisa
Fire dance in progress!
The Penetrator's take the stage
Wayne was smart and brought a fan. Here he aids King K.