Hukilau Saturday Night Main Dish
Christopher's Hukilau Pictures
Miss Formica Dinette and Christopher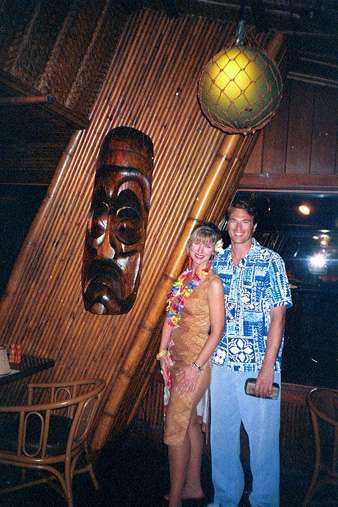 Swanky, Ford and Kiliki presenting Sven with WITCO
King Kukulele with Swanky foreground
KailuaGeoff's Hukilau Pictures
KailuaGeoff and Marian
Christopher and Marian at the front bar
Christopher, Marian and Dejie, dining in style
Sven's lecture in progress
Lecture crowd with Bre Elle on the right
King Kukulele takes the floor
Hukilau organizers Swanky, Kiliki and Ford present Sven with Witco piece. (Can you spot Swanky?)
Vern's Hukilau Pictures
Tiki Bob's Hukilau Pictures
Miss Formica Dinette from Athens, GA enjoys dinner and a drink
People lined up at the back bar for yummy drinks
UberEasy entertains the crowd. Why didn't we take down the sheet Sven projected on?
King Kukulele was great
King Kukulele harrasses an audience member who failed to clap properly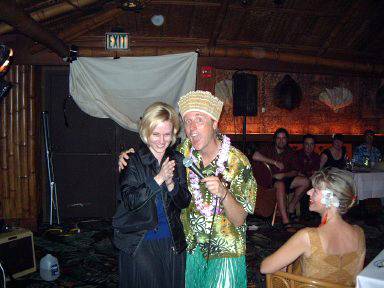 Tiki Bob and Bre-elle and Tristan from Florida
Tiki Bob, Miss Formica and The He'e Amakuas
Swanky, Kiliki, Iuka, unknown blond, Sven, Mika'ele, Ford, Formica, King K, Tiki Bob
Iuka Grogg of He'e Amakuas at the front bar.